Ronald McDonald House Charities Australia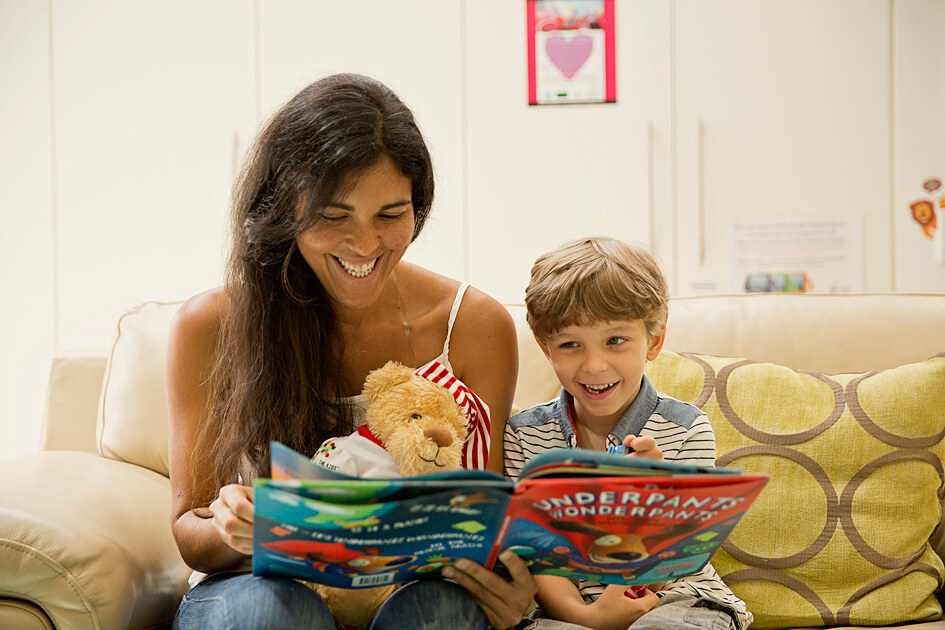 Ronald McDonald House Charities Australia is an independent charity that helps families of seriously ill children. When a child is diagnosed with a serious illness, it can have a devastating impact on families. As well as the uncertainty and fear, there's the added stress for families who don't live close to the medical care their child needs.
Ronald McDonald House Charities has a wide range of life-changing programs which help families to stay together, so they have the support of loved ones when they need it most. We help keep families together and close to the care that their child so desperately needs.
Our cornerstone program is the Ronald McDonald House, providing a 'home away from home' for families of seriously ill children being treated at nearby hospitals.  In 1981 the first Australian Ronald McDonald House opened in Sydney's Camperdown. There are now 18 Ronald McDonald Houses all around  Australia, just steps away from the hospital, providing accommodation for over 9,000 families each year so that they can stay together and focus on caring for their sick child.
In addition to the House program we also have 19 Ronald McDonald Family Rooms located within hospitals around the country, just moments away from their sick child's bedside. These Family Rooms provide a safe haven and some of life's essentials, giving nearly 30,000 families each year a break from anxious time in uncomfortable waiting rooms and a chance to relieve the stress of many hours spent by their child's bedside on the ward.
The needs of families of seriously ill children are complex and the range of programs that we offer reflect that. Ronald McDonald House Charities relies on the support of the entire community and greatly values the generosity and thoughtfulness of people like you.
Gifts in our supporters' Wills help so many Australian children and their families each year. Whenever the time is right for you, please consider remembering Ronald McDonald House Charities in your Will.  Your legacy will act as a lifeline to families with seriously ill children. Your gift will provide love, care and support for seriously ill children and their families whenever they need it.
Click here to find out how you can include the gift of love and support to seriously ill children in your Will.

www.rmhc.org.au/how-you-can-help/bequests
Rebecca Stalenberg
Bequest and Fundraising Coordinator
1300 307 642
[email protected]
ABN: Ronald McDonald House Charities Trust 26 037 589 412
21-29 Central Avenue, Thornleigh, NSW 2010
---