Past Webinars 2018
Links to recordings of all past webinars are available free for current supporters of the Include a Charity Campaign and their staff.
---
FINDING THE HIDDEN GIFTS IN WILLS DONORS IN YOUR DATABASE
(November 14)
Do you know the donors in your database?
Experience working with a broad range of charities in the Australian market place has helped Wright Approach Marketing develop effective techniques to significantly grow their clients knowledge of their donor files and the likelihood they may leave a gift in their Will. This webinar will help you understand the techniques used to grow and develop your own list of gifts in Wills prospects, helping to ensure significant long term growth for your organisation
You will learn:
Why your current donors provide the best source of lead
The key attributes in your data that can help you identify donors with greater likelihood to leave a gift in their Will
How building a prospect score can improve the effectiveness of your Gifts in Wills program
A step by step guide to show you how to build a Bequest Prospecting Score that works
How using the Prospect Score has helped other charities
During this webinar, Jon will be joined by Paul Evans to share his insights from his time at Plan International.
Speakers:
Jon Wright (Wright Approach Marketing)
Paul Evans (World Vision Australia)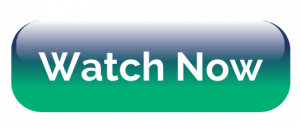 Click here to view the presentation slides
---
DATA & TECHNOLOGY MATTER (October 10)
The success of your gifts in wills programme depends on the tracking of rich data and having the ability to measure the performance outcomes of the programme. You may be generating lots of interest in your gifts in wills program. In fact, you are likely producing a mountain of leads through surveys, direct mail appeals, your organisation's website, and through other sources. But, where are you putting the data and what are you doing with the data once it is stored?
Well developed and executed marketing plans are not worth the time they take to create them without a plan for data management.
You will learn about:
Best practices in planning for a bequest marketing effort.
CRM configuration to allow you to track appropriate Gifts in Wills data.
Demographic and relational data which matters and how to track it.
Common components to track to ensure a proper journey for your Gifts in Wills supporters.
Pipeline reporting which measures and offers clues for next steps.
Speaker: Stephen Mally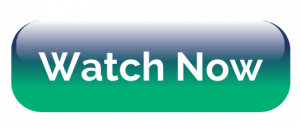 Click here to view the presentation slides
---
TURNING YOUR STORY INTO A LEGACY: GREENPEACE CASE STUDY (August 15)
A recently confirmed bequestor to Greenpeace wrote a note saying, "it was meant to be". Including a charity in your will can include a sense of destiny because it taps into story and legacy. There are many ways to engage with donors and potential bequestors, but Greenpeace has been trialling a new method called "life writing". This method builds connection with supporters by helping them relate their lives to Greenpeace in the form of stories. While the bequest program has been small and passive for a long time, the new life writing approach plus other tactics to proactively identify and nurture potential bequestors is witnessing a resurgence in the program.
In this presentation, you will learn how to create a bequest program that is story-focused and supporter-centric; how to start seeing your database as a storyboard rather than just names and numbers; and how to create story-based supporter journeys to keep prospects and confirmed bequestors engaged for the long-term.
Speaker: Nicola Norris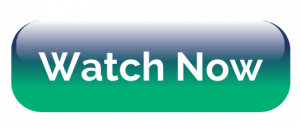 ---
GROWING GIFTS IN WILLS (August 1)
More Strategic have been working with Behavioural Insights Team UK (BIT) and a number of IAC campaign supporters to develop randomised controlled trials (RCT's) in order to increase the number of residual gifts left in Australia. In this session, Karen covers the following:
1. Behavioural versus Attitudinal research – pros & cons
2. Overview of the RCT's, including details on the variables
3. Benefits and Challenges of setting up RCT's
4. Future opportunities for innovation
It is anticipated that the RCT's will be in progress at this time but early learnings are shared.
Speaker: Karen Armstrong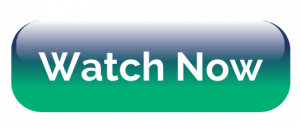 Click here to view the presentation slides
---
FACEBOOK, GOOGLE & AI (June 13)
Understanding how to leverage digital is becoming a staple part of almost every fundraising strategy. And if you want to reach your donors and new prospects, it's becoming more and more likely that you'll have to invest on Facebook and Google Advertising.
On this practical and interactive session, Maisa Lopes Gomes (Paiva) gives a step by step guide on how you can develop a uncomplicated and cost effect digital campaign for Include a Charity Week. Being the key goal for the campaign to build your bequest prospect base. This is an opportunity for you to learn how Facebook and Google Advertising work and potentially apply those learnings across multiple campaigns.
Maisa also shares her recent experiences in testing AI for her digital campaign.
You will learn how to:
strategize your digital campaign from scratch
integrate this campaign with other digital channels
target existing supporters and build new prospective pools
and how to make the best out of your budget by understanding Facebook's & Google's content best practices and social engagement.
Speaker: Maisa Paiva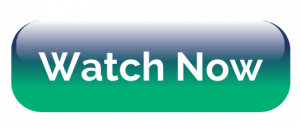 Click here to view the presentation slides
---
GETTING READY FOR INCLUDE A CHARITY WEEK 2018

(May 30)
For one week each September, our campaign focuses on Include a Charity Week, a PR-focused activity to amplify and maximise our message. Aligned with international legacy weeks across Europe and in New Zealand, Include a Charity Week raises the profile of charitable gifts in Wills and provides an opportunity for supporter charities to convey their importance.
This webinar will go through the campaign for 2018.
Speaker: Helen Merrick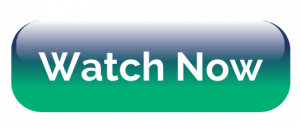 Click here to view the presentation slides
---
ESTATE ADMINISTRATION 101

(

January 31)
As gifts in wills fundraisers we all have faced the challenges of understanding the estate administration processes. This webinar provides you with the basics: looking at the key legal terminology used in estate planning; those first steps to undertake when an estate is contested; how to ensure you are fulfilling your legal requirements as a beneficiary and a few other tips and tricks to help with basic estate administration.
Speaker: Kelly Morgan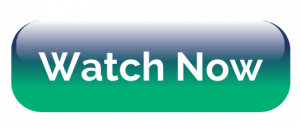 Clicke here to view the presentation slides