Stories
Esma Mary Cormack or 'Teddy' as she was fondly known by family and friends, recently left a bequest of over $30,000 to the Children's Leukaemia and Cancer Research Foundation (CLCRF).
Ian and Elaine's medical and nursing backgrounds brought them into contact with many people who were blind or had low vision. These experiences motivated them to do something, both now and in the future.
Information for Members IAC Week Information for Members
WHO WE ARE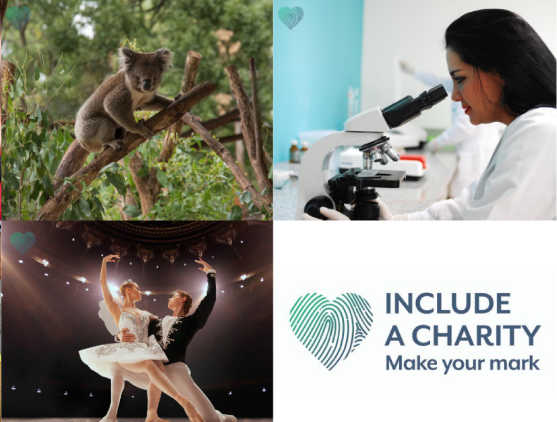 Include a Charity is a social change campaign of  Fundraising Institute Australia.
All FIA Organisational members are invited to join the Include a Charity campaign.
Include a Charity currently represents over 100 charities across Australia, covering a broad spectrum of causes and aspects of our community, from medical research, education, animal welfare, the environment, the arts and more.
By working together, we can change charitable giving forever and make gifts in Wills the norm, allowing more Australians to make their mark.